Aishwarya
Aishwarya CIDPUSA spokswoman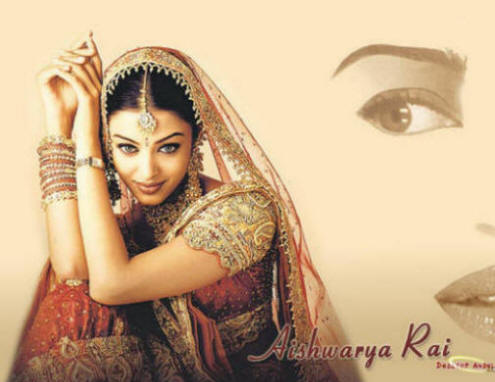 Born into a traditional south Indian family, Aishwarya started modeling at a young age. This green-blue-eyed beauty appeared in advertisements for many prestigious firms; the ones that brought her into the limelight were the garden sari and the Pepsi ad. Crowned Miss India 1994 runner-up, she was a hot favorite in the run for miss world title, which she won, her beauty and charm made her India's darling. Ash stormed into the Indian movie industry, where she has proven herself a brilliant & genuine actress
AUTOIMMUNE EPIDEMIC
Aishwarya Rai (Ash) is one of Bollywood's pre-eminent leading ladies. This Indian darling burst upon the world stage when her striking beauty, poise and commanding intelligence won her the Miss World crown in 1994. This former architecture major soon became one of India's most famous models landing a prestigious Pepsi campaign and appearing in Vogue Magazine. India's top Bollywood directors were soon lining up to work with Ash.
Personal Quotes
I'm just average woman with average concerns.
Life will take its toll on all of us. We get injured, we get old. It's really sad to try to run away from these harsh realities of life. Looks are not everything. I am not going to look beautiful all the time.
You give to the world your greatest gift when you're being yourself.
I believe that as an actress all my fears and phobias exist till I sign on the dotted line for a film.
I don't believe in proving a point to anybody. Nobody is that important.
It's strange that Rakesh Roshan thinks I look older than Hrithik. In fact, he's approached me for all his home productions.
I always knew I would be successful. So there was no element of surprise.
I know for a fact that if there's a role which I am suited for, I'll be signed on. I'll never go begging.
"I only entered Miss India after pressure from friends and because I thought it would be a laugh".
Comedy is difficult for an actor. But I think I have a good sense of humor and manage to make people laugh and make them happy.
Ever since I went to the Cannes festival, the media overseas really encouraged me to consider the possibilities of working in the West. Then I got a call from some people who worked in the business in America, who asked me to first obviously get an agent so that they could have direct access because that's the way they work.
About turning down the role opposite Jackie Chan in the movie _Time Breaker (2004)_, "I did not have the required dates as I was busy with the shows abroad. I had to turn down the film. I have no regrets because there is always a next time."
Indian cinema has begun to be recognized globally. And it's very important for us to make our presence felt at important events such as Cannes. I feel there should be more Indian representation at festivals. India is producing such a large cross section of films. We need to be part of world cinema, and we need to do that now.