Cancer
Gearson Therapy
😏cidpusa.org
WEB SITE IS NOT A SUBSTITUTE FOR MEDICAL ADVICE. THIS WEB SITE IS NOT DESIGNED TO, AND DOES NOT, PROVIDE MEDICAL ADVICE. NEVER DISREGARD PROFESSIONAL MEDICAL ADVICE, OR DELAY IN SEEKING IT, BECAUSE OF SOMETHING YOU HAVE READ ON THIS WEB SITE. NEVER RELY ON INFORMATION ON THIS WEB SITE IN PLACE OF SEEKING PROFESSIONAL MEDICAL ADVICE.
THE GERSON THERAPY FOR CANCER: Part I
by: Gerson, Charlotte ts and veg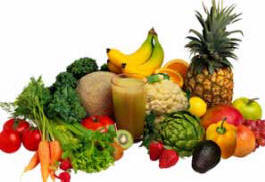 DON'T MIX THERAPIESy different treatments and opinions. But it is a very dangerous thing to mix ideas because some treatments have different directions than others. And we have seen constantly over the years that the Gerson Therapy works, that we have dramatic results even in the worst situations and with the most serious and damaged patients. The Gerson Therapy has been and is still the most basic, the best recognized, the most complete, and the longest existing effective treatment. We also know that we have to stick very very exactly to the treatment, and it isn't easy. There are a lot of things to do and things not to do. We can only tell you that every "do this" and "don't do that" has a very important reason. When we say you have to use organic food, clearly it is because you have to have food that is rich in nutrients and devoid of poisons. The whole Gerson Therapy is directed to detoxifying the body and putting lots of fresh nutrients into it. How can you do that with poisoned deficient food? You can't. We also know that when the tumour is gone we cannot tell the patient that he is cured, and that is a very important part of the Gerson Therapy.
THE PRE-CANCEROUS CONDITION Before the body can deteriorate into cancer, before tumours can develop, all the body's defense systems, the immune system, the enzyme system, the hormone system and mineral balances have to be depressed and out of balance. For instance, if your pancreas is working properly and you have adequate pancreatic enzymes, you cannot develop cancer. Around 1905, Dr. J. Beard demonstrated he had cancer, and he would take pancreatic enzymes by the handful and control the cancer. The pancreatic enzymes depress, destroy and digest malignant tissue. They recognize it as foreign and get rid of it. Cancer does not develop because your pancreatic enzymes digest all the protein you eat.Excess protein causes cancer.
GERSON THERAPY CURES OTHER DISEASES There are two basic reasons for all disease, not just cancer, but all disease: toxicity and deficiency. With the Gerson Therapy, we have seen heart disease totally disappear. A lady who was scheduled for heart-bypass surgery came to us and was put on the full Gerson Therapy. Two years later the doctor found her arteries were 100% clean. When she came to us they were 90% clogged. So you can dissolve the plaque, get rid of heart disease, high blood pressure, lupus, thyroid problems, colitis, rheumatoid arthritis, diabetes, and many others. We have seen multiple sclerosis disappear. We have seen Alzheimer's disease improve if it's not too advanced. Diseases are all toxic situations, deterioration of the cell systems, of the brain, heart, liver or elsewhere. Nobody needs to be sick. You can prevent disease and really change your life style so that you won't get sick. People often don't do it, but keep in mind when disease comes that it is curable. We had one patient who had prostate cancer. He also had three herniated discs in his spine which caused severe pressure on the sciatic nerve and his leg muscles were atrophied by 50%. He also had high blood pressure. He came to us for cancer treatment. Not only was his cancer cured, but his high blood pressure was gone after the first week of therapy, the pain in his spine disappeared, and two year later his X-rays showed the herniated discs had reformed. We see results, and we see recoveries. Albert Schweitzer was treated by my father for diabetes, and he recovered. His wife had previously been a patient for widespread lung tuberculosis and recovered. Their daughter was a patient. The whole Schweitzer family were my father's friends and patients.
continue to Gearson cure page two

😏