Painful neuropathy
😏cidpusa.org
Pain neuropathy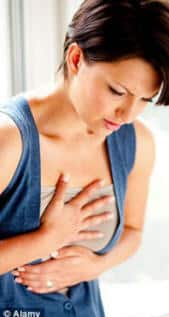 Doctors misunderstand or ignore a severe pain condition thought to affect more than a million people in the UK, sufferers believe. de.htm" Peripheral neuropathy (PN), a condition in which nerve disturbances cause chronic pain, often goes undiagnosed.
The survey for the Neuropathy Trust revealed a quarter of patients wait at least a year for referral to a specialist.
Doctors said the condition was often difficult to detect.
Two-thirds of patients felt their condition was not satisfactorily kept under review, leading to the feeling that they were being forgotten by doctors.
The only way I can describe the pain is like a ring of cheesewire tightening around my toes .*
Shirley Hughes.
More than six in ten had never been given a definitive diagnosis, according to the survey of 662 members of the trust. in (small fiber neuropathy) which causes parts to the body to become super-sensitive.
Small fiber neuropathy mainly affects the arms, hands legs and feet. It can be triggered by light pressure from clothing, air movement or temperature changes.
The pain is often described as stabbing, burning, tickling, prickling or tingling.
Impact
The survey showed almost three-quarters of people with the condition are unable to work due to stabbing, burning, tickling, prickling or tingling type pain. The trust estimates there are 1.4 million sufferers in the UK.
One of them, 70-year-old Shirley Hughes, from Runcorn, Cheshire, said the condition had a massive impact on her life.
She said: "Sometimes the pain in my feet is too much to bear. The only way I can describe the pain is like a ring of cheesewire tightening around my toes.
"I had so many plans for my retirement and these are no longer possible. I had to cancel a planned trip to Australia this summer for a family wedding."
Dr Steve Allen, a consultant in chronic pain management based at the Royal Berkshire Hospital in Reading, backed the findings of the survey.
He said: "Many patients seen in my pain clinic have waited for many months from the time that they first visited their GP to the time that they receive a definitive diagnosis and commence treatment.
Worsened
"During this time their condition has often worsened, and their quality of life significantly reduced."
Co-author of a report for the Neuropathy Trust Andrew Keen, himself a sufferer of the condition, said: "Peripheral Neuropathy and Neuropathy are not new conditions. What is new is the research that is exposing them as real physical illnesses which deserve more attention than they are at present given."
He said there was an urgent need to educate GPs about peripheral neuropathy and improve fast-track patient and investigation practices. The report called for specific action by the government.
More than 100 potential causes are thought to underlie the condition, including CIDP, diabetes, cancer, and HIV.
Dr Paul Watson at the Pain Society said: "It is a difficult condition to diagnose. Often people are missed."
The solution lay in educating GPs and other frontline staff about peripheral neuropathy, he said.
He said the condition was "not very common" but that there was not enough time to see patients who need a considerable length of consultation to allow a diagnosis to be made.
Dr Watson added: "We need more resources in pain clinics."
CIDPUSA recommends that eat frequent fruits 8 to 9 a day to increase Vitamin C intake. You should be on Znic and B-12, B-6 , B-1 supplements.
😏
---