Teenager death due to Implant surgery
Search Cidpusa web
High School Cheerleader Dies of Breast Surgery Complications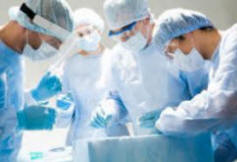 She was captain of her high school cheerleading squad, a nearly straight-A student and a soon-to-be pre-med freshman at the University of Florida. May God Bless her
But now, 18-year-old Stephanie Kuleba is dead, and her friends, relatives and family attorney are pointing to breast surgery as the reason.
No official cause of death has yet been released, but family lawyer Roberto D. Stanziale told FOXNews.com that doctors believe Kuleba died of a rare and potentially deadly genetic reaction to general anesthesia known as malignant hyperthermia, which sends the body into shock.
Paramedics were summoned to the teen's aid at the Boca Raton outpatient surgery unit where she'd had reconstructive breast surgery Friday, and they rushed her to Delray Medical Center. She died there the next day.
Stanziale, a medical malpractice lawyer, said Kuleba had gone in for cosmetic surgery to correct an inverted nipple and asymmetrical breasts- a procedure that involves implants.
But her doctor hadn't gotten to the breast augmentation phase of the operation when something went terribly wrong.
About an hour and 45 minutes after Kuleba went into the surgical suite, Dr. Steven Schuster came out to tell her mother that there had been an emergency and paramedics had been called to take the girl to nearby Delray Medical Center.
An intravenous muscle relaxant known as Dantrolene sodium (brand name Dantrium) is typically administered in the event of malignant hyperthermia, as it's the only effective treatment for the reaction. But the drug wasn't given to Kuleba at the outpatient center-only later, when she was at the hospital.
Stanziale said he wants to find out whether it was, in fact, malignant hyperthermia that killed Kuleba, when her board-certified plastic surgeon first diagnosed her with that condition and why the antidote wasn't administered at the outpatient facility.
That was something they call a definitive treatment," he said. "It dramatically reduces the possibility of death or serious resulting injury. My experts say the chances of walking away are 9 out of 10. The question is, why was this girl 10?"
What's suspicious, the lawyer said, is that Delray Medical Center doctors initially tried to dissuade the family from having an autopsy- a trend he said he encounters frequently in cases that could lead to lawsuits. The hospital eventually conceded, and the medical examiner accepted the request, according to Stanziale. Results of that exam are not yet complete.
A spokeswoman from Delray Medical Center declined to provide further details.
"All I can say is that we did not do the surgery," the hospital's marketing director Shelly Weiss told FOXNews.com. "The family has asked us not to say anything, so we have to respect their wishes."
A growing number of teenagers are choosing to have breast augmentation and other plastic surgeries - a trend some experts find alarming.
"I am seeing an increase in the number of teens who are undergoing elective cosmetic procedures," said FOX News medical contributor Dr. Jennifer Ashton. "It's just another example of how teenagers are increasingly fixated on physical appearance with potentially dangerous consequences."
Reality shows like "Extreme Makeover," the explosion of celebrity culture and the Internet are all culprits, she said.
Ashton blamed the pattern on "the increasing pop-culture pressure that has filtered down to permeate the every thought of teenagers" as well as the "unrestricted access to trends, treatments, cults and movements" kids now have when they go online.
Breast operations are among the most delicate of plastic surgeries, said Dr. Manny Alvarez, FOXNews.com's managing editor of health.
"It's a little bit more invasive - it's in an area of the body that has a lot of blood vessels, and it's technically challenging," he said. "Teenagers are getting these surgeries done earlier and earlier, and the fear is that if they get them too early, it might not be indicated."
The danger with cosmetic procedures is the casual way in which they're sometimes approached, according to Alvarez.
"In plastic surgery, there's a laissez-faire attitude because people tend to be healthy," Alvarez said. "It's not seen as a therapeutic operation. That underlying trend could allow you to be exposed to unnecessary risks."
One of those risks is an adverse reaction to anesthesia, he said.
Alvarez said plastic surgeons have become increasingly "loosey-goosey" about the patients they accept. And sometimes, outpatient facilities like the one where Kuleba had her operation are riskier because they don't have the equipment and the staff that large hospitals do.
But it's too soon to determine how and why Kuleba died, according to Stanziale.
"We're so early in this," he said. "The parents want me to make this abundantly clear: This is not a witch hunt. Their primary goal is to find out what happened to their daughter and see if there is anything we can do to prevent this from happening to anybody else."
The West Boca High School senior, whom friends described as "perfect" and full of promise and possibilities, was mourned by classmates at a candlelight vigil at the school Sunday night, according to The Palm Beach Post. More than 400 people attended.
Her silver pom-poms and cheerleader's uniform hung outside on the school fence, and friends left flowers and notes of sorrow on the ground below.
"She was a wonderful person, and she changed all our lives," friend Benny Perlman told the Post.
The high school declined to talk to the press.
"At this point in time, we have no comment," a West Boca High spokeswoman said. "The family doesn't want any disturbances about it."
A longtime former colleague of Stephanie's father, Tom Kuleba, told FOXNews.com that the mourning dad was unable to speak to the media "until his daughter is put to rest." Stephanie's funeral is Wednesday.
"She was a role model for a lot of people," her friend Vicky Goldring, 16, told the Post. "She was incredibly smart. She wanted to help people. She was just a happy 18-year-old girl."
Board Certification proves to be of no help, a doctors qualifications are useless papers hanging on the wall.
Then the Florida Board of Medicine cleared the doctors before she and Stephanie's father even knew an investigation had been launched. t appears no one at the agency that regulates medical professionals is interested in cracking down on the surgical suites that have grown from 287 to 375 over the past five years.
Malignant hyperthermia
Attorneys who represent plastic surgeon Dr. Steven Schuster and anesthesiologist Dr. Peter Warheit said they sympathize with Kuleba. But they said, unfortunately, Stephanie's March 2008 death was a tragic accident, not medical malpractice.
Cathy Bilotti, 37, owner of an Italian restaurant where Miss Kuleba worked part-time as a waitress, said she had been shocked to hear Stephanie's death stemmed from a breast operation. "If you knew her, you wouldn't think she needed that," she added. "She's perfect."