Immune Diseases CIDPUSA.ORG
CIDPUSA.ORG Autoimmune Diseases
Rheumatic Disorders SLE Scleroderma
Search Cidpusa web
Rheumatology Rheumatoid Arthritis
Rheumatoid arthritis is an inflammatory disease that primarily affects the joints causing pain, swelling and stiffness. Anyone can get the disease, though it occurs more often in women. Occasionally it can be self limiting but most often it is persistent. Rheumatoid arthritis can cause serious joint damage. Modern medications have produced significant improvements so that joint damage can be limited and life styles not inhibited. We offer our patients the anti-inflammatory diet treatment to limit the potentially debilitating effects of this disease.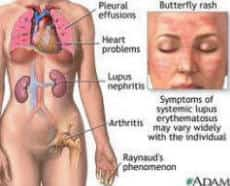 The immune system is designed to attack foreign substances in the body. If you have lupus, something goes wrong with your immune system and it attacks healthy cells and tissues. This can damage many parts of the body such as the joints, heart, lungs, blood vessels and brain. There are many kinds of lupus but the most common type is systemic lupus erythematosus. Anyone can get lupus, but it most often affects women. Lupus is also more common in women of African American, Hispanic, Asian, and Native American descent than in Caucasian women.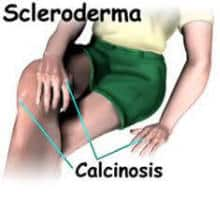 Derived from the Greek words "sklerosis," meaning hardness, and "derma," meaning skin, scleroderma literally means hard skin. Though it is often referred to as if it were a single disease, scleroderma is really a symptom of a group of diseases that involve the abnormal growth of connective tissue, which supports the skin and internal organs. In some forms of scleroderma, hard, tight skin is the extent of this abnormal process. In other forms, however, the problem goes much deeper, affecting blood vessels and internal organs, such as the heart, lungs, and kidneys.
Scleroderma is believed to be an autoimmune disease and is more common in women but the disease also occurs in men and children. It affects people of all races and ethnic groups.
Please continue to next page of rheumatic disorders
If you suffer from above disorders please read the diet section first and then Omga-3 page andTurmeric page to help reverse these issues.