CIDPUSA.ORG Autoimmune Diseases
CIDPUSA.ORG: AUTOIMMUNE
ACV HEALING
ACV or Apple Cider Vinegar or Gods Magical cure
Amazing Healing Powers of Vinegar
A Complete Guide to Nature's Magic Liquid!

You have always known that vinegar tasted great on your French fries and made your glassware sparkle, but I bet you didn't know the intense healing powers of this magic liquid
Vinegar has been a trusted home remedy that your mother, grandmother, and their grandmothers have known. It literally can be used from head to toe. Scalp problems such as dandruff, athlete's foot, yeast infections, even headaches are no match for this remedy. It can also be used as a cosmetic to help protect and beautify your skin! ng Power of Vinegar,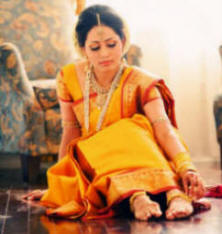 New evidence shows that both apple cider and red wine vinegars, which are made from whole apples and red grapes may help you to:
1-Fight Fat
2-Enhance your immune system
3-Lower blood pressure
4-Lower risk of heart disease
5-Prevent cancer
6-Slow the aging process
7-Cure Acne
From Ancient Folk Medicine to Modern Miracle -
Discover the Amazing Powers of Vinegar.
People from all walks of life - as well as some contemporary medical experts and vinegar pioneers - believe that apple cider vinegar aids digestion, helps maintain weight, and keeps blood pressure down. It's also known to relieve congestion and maintain healthy skin.
Now you can discover for yourself the amazing healing powers of apple cider vinegar. Find out how vinegar's curative powers can also help prevent age related diseases like cancer, heart disease, and bone loss.
In The Healing Power of Vinegar you'll learn how red wine vinegar contains the same important antioxidants as red wine - without the alcohol. Plus, how to put dozens of more home remedies to work for treating allergies, arthritis, toothaches, sunburn, swimmer's ear, sore throat, and other pesky ailments.
You'll also find a wealth of natural beauty treatments and environment-friendly household hints - from making kitchen countertops sparkle to cleaning up kids and pets!
The Healing Power of Vinegar is a must-have, invaluable resource that will show you how to make the most of this proven, powerful healer!
Apple Cider Vinegar- the Anti-Cancer
-No single food or supplement can prevent cancer, amazingly however, vinegar is considered a "weapon" against cancer according to scientists at the A.P. John Institute for Cancer Research.
This also may come as a surprise: Apple cider vinegar may be just the remedy to help you stave off type 2 diabetes, which usually develops after age 40. Most peoplewho have type 2 diabetes, much like people with high cholesterol, can control the disease through diet and lifestyle change. And that is where apple cider vinegar comes in.
Researchers at Arizona State University found that including apple cider vinegar in the diet may help to slow the rise of blood sugar after a high-carbohydrate meal.
And there is so much more you'll learn in The Healing Power of Vinegar, including dozens of home cures!
Acne Cure to get rid of acne apply some ACV to cotton and scrub your face twice daily, and drink two tea spoonful of ACV in a glass of water twice daily, these glasses should be sipped slowly. The acne will permanently go away.
For personnel help see our services section link on the top left corner of this page you can get help for all issues for $1.
Please continue to page two of Sulpher baths
.
alternatives treatment of autoimmune disease read our e-book