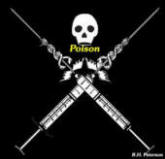 Improve your immune functions skip vaccination
Another death after vaccination
(31-01-2008)
THUA THIEN-HUE ó Ho Phuong Vy, at only two months and 19-days-old, died in the central province of Thua Thien-Hue after receiving a vaccination last Friday.
Vy died three hours after receiving the vaccination in Nam Dong Districtís Thuong Nhat Commune, while 34 other children who received vaccinations on the same day reported no problems.
A dose of a hepatitis B vaccine and a dose of a combined cough, tetanus and diphtheria vaccine were given to Vy and the other babies, all under one-year-old, last week as part of the National Expanded Programme for Immunisation (EPI). Vy also drank a dose of polio vaccine that day.
Yesterday, EPIís chairman Do Si Hien said that all the vaccines were made in Viet Nam. The hepatitis B vaccine, a South Koreaís Gre-Cross semi-product, was made by the National Institute of Hygiene and Epidemicís Vaccine and Bio-technology Product Company, while the combined vaccine was made by the Nha Trang Pasteur Institute.
Hien confirmed that the hepatitis B vaccine given to Vy was not the same kind as the one given to Nguyen Ngoc Minh, a 45-day-old baby who died six hours after a hepatitis B vaccination in Ha Noi earlier this month.
| | |
| --- | --- |
| | "Last year, several deaths were reported and attributed to vaccinations |
The chairman said there was still no conclusive reason for Vyís death. He said that relevant authorities were working to find the cause and planned to have results in two weeks.
Viet Nam Drug Administration director Truong Quoc Cuong said the Ministry of Health might cancel the use of the vaccine while awaiting the result.
After Minh died in Ha Noi, police investigated the case to find the reason, however, up until now they have had no public announcements on the matter. Last year, several deaths were reported and attributed to vaccinations. Experts continue to confirm that vaccinations are needed for children.
Since 1997, EPI has served about 1.4 million children nationwide with tetanus, polio, cough, measles, tuberculosis, diphtheria and hepatitis B vaccinations.ó VNS