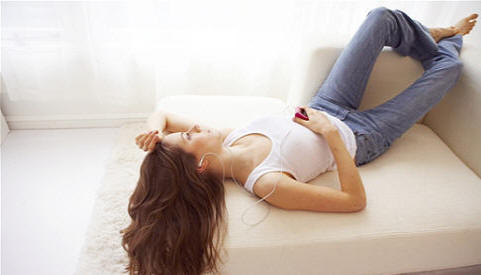 S
tart 5 minutes to Health prevention
Wash hands (20 seconds)
Buckle up (4 seconds)
Test smoke alarms (10 seconds per alarm)
Eat healthy (2 minutes to make a salad)
Take the stairs (2 minutes to walk two flights)
Read about healthy diet (2 minutes)
Take a break (5 minutes)
Put on a condom (less than a minute)
One in every two stomachs in the world is home to H. pylori, bugs than can cause stomach ulcers, according to the NIH. Based on research from the

Critical Review of Food Science Nutrition, one of the best ways to prevent these ulcers is by eating chili peppers. Capsaicin, the active ingredient in chili peppers, kills bacteria as they arrive in the gut while stimulating the stomach lining to generate more secretions and mucus that help protect your tummy. If you already have an ulcer, be cautious with chili peppers - they might aggravate it further.



Eating quickly doubles the likelihood of becoming overweight or obese, according to a study in the

British Medical Journal

. "Eating until full" has the same effect. When combined, those two bad habits increase a person's chances of being overweight by about 220 per cent. Sheesh. So slow down and chew each bite for 20 seconds. The few extra seconds will make a big difference.

It turns out your heart is something of a java addict. A recent long-term study of 130,000 men and women ages 18 to 90 found that those who drank four or more cups of coffee a day had an almost 18 per cent lower risk of heart rhythm disturbances. A National Institutes of Health study of more than 86,000 women also found that those who drank four or five cups of coffee a day were 26 per cent less likely to die from

any causes

than those who didn't drink coffee at all, which researchers believe is largely due to strengthened tickers.

Chewing gum can actually help you think. A study published in the journal

Nutritional Neuroscience

subjected people to mental tests and found that when they chewed gum they were more alert and focused, and their reaction times were quicker. In fact, when they chewed gum, their reaction times got faster even as the tasks became more difficult. Look for gum with the American Dental Association Seal of Acceptance to make sure what you're chomping on helps prevent cavities, strengthen teeth, and reduce plaque.

The vitamin C in lemons is a natural skin lightener - and because elbow skin darkens with age, lightening it up can make you look younger. Slice a lemon in two and rub the halves on your elbows. If they are also a bit rough, put the lemon pulp and juice in a bowl and mix with coffee grounds, which is a natural exfoliant - then get scrubbin'!

Eating fibre reduces the odds of developing COPD (chronic obstructive pulmonary disease), one of the most common lung diseases, according to a study published in the

American Journal of Epidemiology

. The study followed 111,580 people over nearly two decades and found that the people who ate the most fibre (about 28 grams a day) had a 33 per cent lower risk of COPD than those who ate the least fibre. Only fibre from grains was linked to risk reduction; researchers believe that grain fibre has antioxidant and anti-inflammatory properties that might help fend off lung disease. Aim for at least 25 to 35 grams of fiber every day.
Bottled water also has significant social implications for communities. Not only does bottled water contribute to a global lack of drinking water, it also causes local inaccessibility to water. In privatizing water, bottling corporations limit access to an essential resource that many believe should always be public